(Gasten-blog vanuit het perspectief van Janine's ouders)
"… wij gaan emigreren – naar Madeira"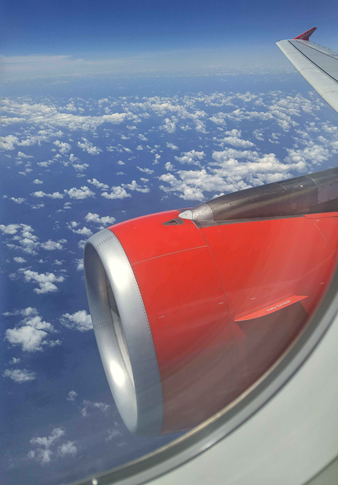 Toen we dit lang geleden van Janine en Bas hoorden, waren we eerst sprakeloos. Nú moeten we ook van Duitsland naar Nederland reizen – naar een ander land – om ze te bezoeken. Maar nu is het een half uurtje rijden en niet 4 uur vliegen. Zeker, voor vakanties kies je ook voor andere landen – maar voor altijd? Daarbij gaat het ook nog om een eiland. Het Europese vasteland kun je nog altijd met de auto bereiken – maar Madeira… En hoe zit het dan met Kerstmis, Pasen en verjaardagen…? En als er iets gebeurt met iemand? En überhaupt, zo zonder Janine en Bas…

Er bestaat natuurlijk ook nog de mogelijkheid om met hun mee te emigreren. Dan zouden we dichter bij elkaar zijn. Het is tenslotte een prachtig eiland. Als je de reisverslagen op TV, in de pers en de boeken ziet: ze zijn allemaal vol lof. Zelfs Keizerin Sissi woonde er 160 jaar geleden al. Aangenaam klimaat – niet te warm – niet te koud; maar de wisselende seizoenen hier hebben natuurlijk ook iets.
Leven als gepensioneerde in het warme zuiden, waar anderen hun vakantie doorbrengen – een leuk idee. Maar hoe zit het met de medische zorg? Je wordt er niet jonger op. En wordt het pensioen ook op Madeira uitbetaald? Zijn er ook zorginstellingen en/of -voorzieningen? Is onze huidige ziektekostenverzekering dáár ook geldig of moet je een nieuwe afsluiten ?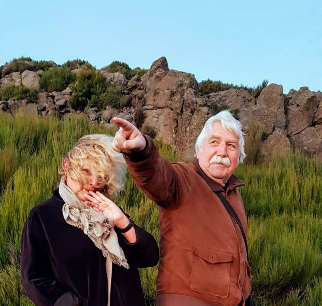 Verder zou het betekenen dat we hier alles zouden moeten afsluiten en achterlaten: alle sociale contacten, familie en vrienden. In het geval van een huis is de vraag of men georven meubels met een sentimentele waarde kan/moet meenemen? Op de emigratiebeurs in februari 2017 werd aangegeven dat het economisch niet verstandig is om veel mee te nemen – het is goedkoper om nieuwe meubels te kopen.

Naast een dergelijke radicale aanpassing met een verandering van het hoofdverblijf, zou er ook de mogelijkheid van de zogenaamde 180-dagen-regel zijn (max. 180 dagen per jaar op Madeira en hoofdverblijf in Duitsland blijft bestaan). Met andere woorden: 2 aparte huishoudens. De huidige woning aanhouden en een tweede op Madeira inrichten of een gemeubileerde woning huren. Deze variant is natuurlijk iets complexer en op de lange termijn ook duurder, hoewel de kosten van het levensonderhoud op Madeira goedkoper zijn dan hier.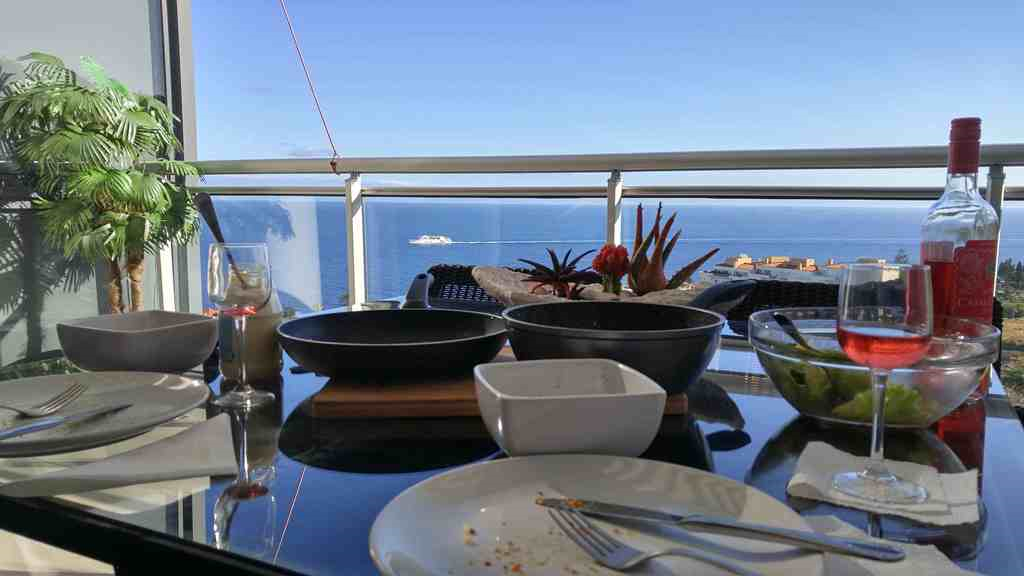 Dit zijn slechts enkele aspecten en gedachten die bij zo'n ingrijpende beslissing in je opkomen. Daarnaast komt er natuurlijk ook nog de extra drempel om de best wel moeilijke taal te leren. Ook de zeer bergachtige omgeving is een niet te onderschatten factor voor de oudere generatie.

Hieruit wordt duidelijk: de situatie en de beslissing is niet gemakkelijk! Als het 70:30 zou zijn – ja of nee – dan zou het niet zo'n probleem zijn. Maar het is 50:50! Ook in gesprekken met familie en vrienden werd gezegd: "geweldig, doe dat" of "blijf hier, je weet wat je hebt".
Dus over dit onderwerp zullen we best nog wel enige tijd moeten nadenken…..
Maar de zorgen van de achterblijvers blijven bestaan, of alles wel goed gaat en we zouden natuurlijk liever in hun buurt zijn om te kunnen helpen indien nodig.
Toch zijn we blij voor Bas en Janine en wensen hun een geweldige tijd.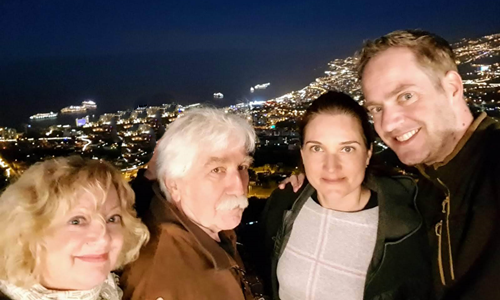 Brigitte en Achim